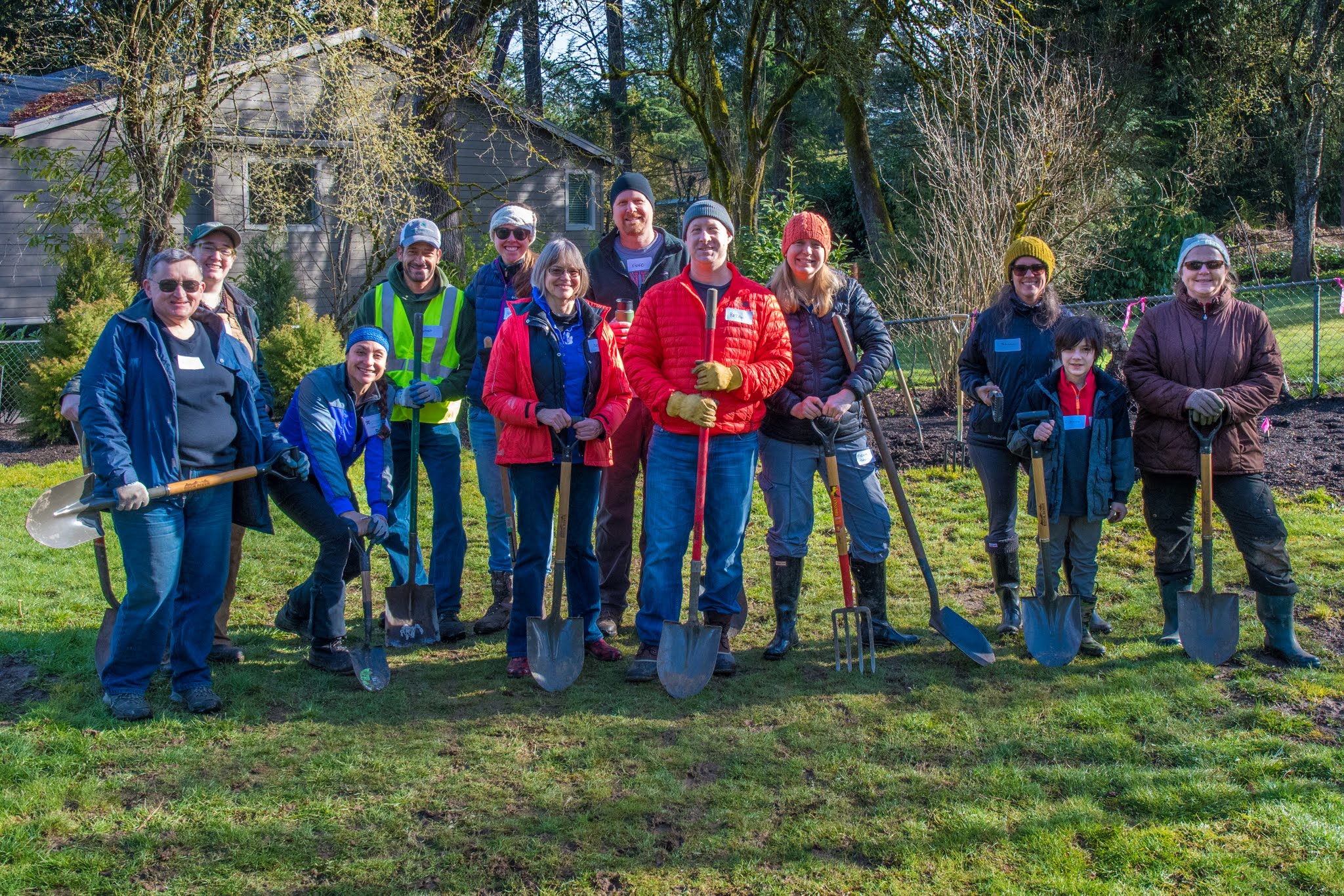 ---
Bring the family to the FREE Stormwater Stars Open House and Yard Tour* to learn how YOU can best use the gift of rain. Check out some best practices, how they can be put into action, and sign up to get some hands-on experience
Event Details
Saturday, November 3, 10am-Noon Jackson Middle School, 10625 SW 35th Ave *Open House from 10am-11am,
*Optional stormwater management work party from 11am-Noon. Stormwater Stars workshops demonstrate stormwater practices that can benefit you, your home and urban wildlife. If your property, business, school, or place of worship has water erosion, excessive runoff, or too much grass, then this workshop is for you!
Snacks and refreshments provided. Children are welcome and translation services are available upon request. More info at: swni.org/stormwater Please RSVP:
To sign up, or for questions, contact Erik Horngren watershed@swni.org, (503) 823-286
¡Conviértese en una ESTRELLA de las Aguas Pluviales! Agarra la lluvia. Limpia el agua. Construye comunidad.

Sabado, 3 de noviembre, 10am-12pm en la Escuela Jackson
Venga con su familia a escuchar ideas beneficiosas sobre que hacer con el agua de lluvia. Para más información: swni.org/stormwater
Location Jackson Middle School
Date Nov 03, 2018
Time 10:00 AM - 12:00 PM