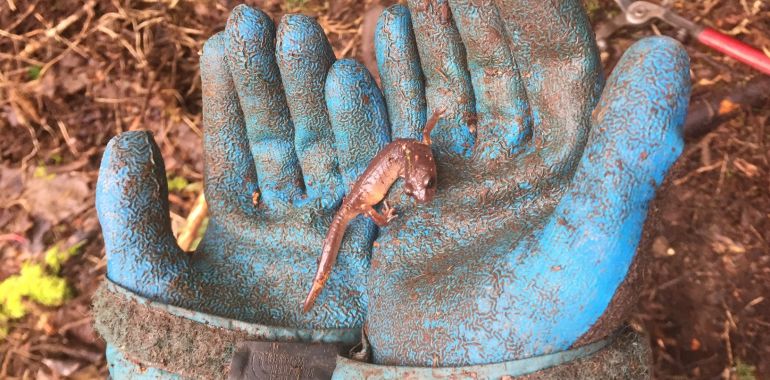 Protecting, and enhancing the natural beauty of Terwilliger Parkway
---
We're taking the summer months off, but plan on joining us for the return of our fall (3rd Saturday of each month) work parties, September 15th. Show some love for one of your favorite parks



Event Details
Help Friends of Terwilliger and Portland Parks and Recreation restore Terwilliger Parkway by removing those darn invasive plants like ivy, blackberry, and clematis. Let's show some love for the Terwilliger Parkway and all the critters who live here.
Meet near the corner of SW Terwilliger Blvd and SW Hamilton St (the usual spot) by the public toilets.
Please dress for the weather wearing long-sleeved shirts, long pants, and closed-toe shoes. Maybe rain gear??
At the end of the morning, you'll have a sense of accomplishment and immediately see the efforts of your work. Bring some friends and share a "bonding" experience!!
Location Near SW Terwilliger and SW Hamilton St
Date Sep 15, 2018
Time 09:00 AM - 12:00 PM