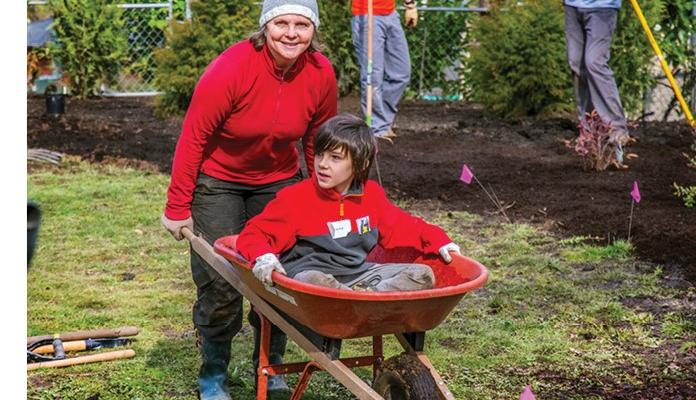 FREE Workshops!

Join your neighbors to learn the best ways to manage the rain that falls around your home
2019 Stormwater Stars Workshop Dates:
• Saturday, 9am-1pm, Multnomah Village*

• Saturday, 1pm-3pm, Multnomah Neighborhood*

• Saturday, 9am-Noon, Bridlemile Neighborhood*


Workshops teach yard-scale stormwater management. Learn to:

• reduce rain water runoff
• improve soils and remove sod

• landscape with native plants

• remove pavement and create permeable pathways

• reduce erosion
All are welcome at these family friendly events! For requests of physical, cultural, technological or any other accommodation please contact us
Please RSVP - More info and sign up at swni.org/stormwater Questions? watershed@swni.org or 503-823-2862


*Addresses for workshops provided upon sign up¡


Taller Gratis!
Sabado, 16 de marzo, 9am-1pm, en Multnomah Village
Sabado, 30 de marzo, 1-3pm, en el barrio de Multnomah
Sabado, 6 de abril, 9am-mediodía, en el barrio de Bridlemile
Stormwater

Stars es una programa que ofrece ideas practicas sobre la lluvia
abundante. Cosas que podemos hacer en nuestras casas:

· Quitar cesped

· Mejorar la tierra

· Plantas nativas

· Caminos permeables

· Reducir erosion

¡Todos son bienvenitos a este evento! Para más información o ayuda fisica, cultural o tecnología: watershed@swni.org o 503-823-2862

Registrate: www.snwi.org/stormwater