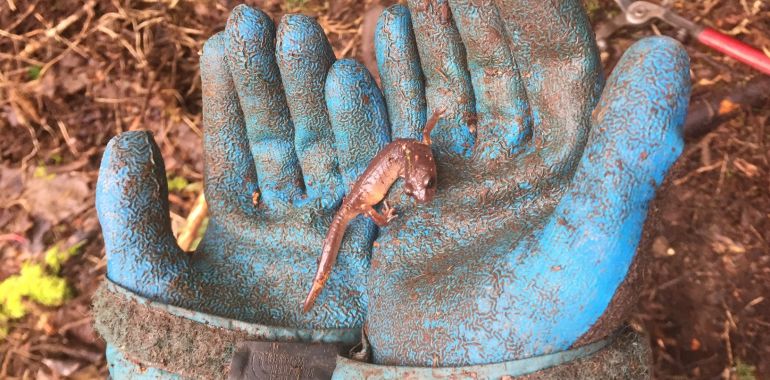 ---
Join us for our December 19th work party (3rd Saturday of each month) in historic Terwilliger Parkway, by helping us removing those nasty invasive plants like ivy. Show some love for one of Portland's favorite parks!





Event Details
Help Friends of Terwilliger and Portland Parks and Recreation restore Terwilliger Parkway by registering for our December event here.
Due to the Covid-19 restrictions, we're keeping our group small, asking you to complete a health screening, wear a face covering during the event, and bring your own tools, gloves, and water. (this info will be sent to you when you register)
Please dress for the weather wearing long-sleeved shirts, long pants, and closed-toe shoes. Maybe rain gear?? At the end of the morning, you'll have a sense of accomplishment and immediately see the efforts of your work. Bring some friends and share a "bonding" experience!!
Location We'll send the location and links to all the information you need to attend this event.
Date Dec 19, 2020
Time 09:00 AM - 12:00 PM