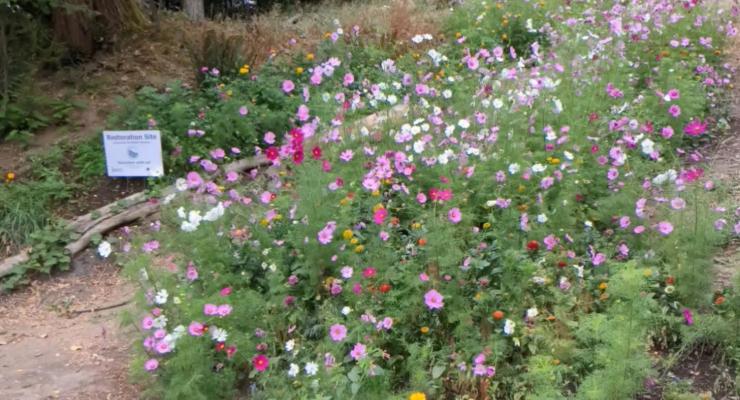 Bancroft Flowers Show Off
Have you noticed the flowers blooming in Terwilliger Parkway, between SW Terwilliger Blvd and SW Hamilton Terrace?
After clearing this SW Bancroft right-of way where utilities are located and invasive Locust trees were removed, the wildflowers were planted by local residents and Portland Parks & Rec, Developed Parks Division employees. Also, thanks to local Friends of Terwilliger, this adjacent sidewalk was uncovered.Check it out when you're traveling through the area.
We hope, one day, to have the whole hillside covered with wildflowers and native plants!