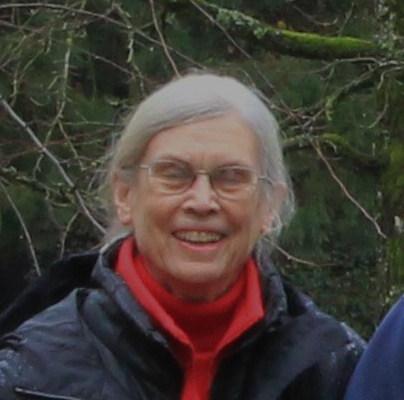 Board Member Introductions: Meet Susan Egnor
For over 25 years, board member Susan Egnor and her husband have lived
with and enjoyed the natural beauty of Terwilliger Parkway; just outside their
front and back doors.
So, when Friends of Terwilliger began planning the Parkway Centennial for 2012, Susan volunteered to help. Following the Centennial's grand success, Susan became a member of our Board. No stranger to us, Susan had volunteered to pull ivy with us in the 1990's. Later, in 2007, Susan, then President of the Homestead Neighborhood Association, helped bring about a partnership between Friends of Terwilliger and Homestead NA. The partnership continues to work to remove invasives and plant natives in the Parkway and restore the parkway from "Anton's Horseshoe", through the Casey Eye Institute "lawn", and on down to Duniway Park. Friends of Terwilliger and Homestead also strongly supported the acquisition of Eagle Point and collaborated on the dedication of that stunning addition to the Parkway.
A native of Pennsylvania, Susan's employment background was in government service and the law. Now retired, in addition to working to preserve the natural beauty around us, Susan spends time on family history, travel, gardening and neighborhood activities.