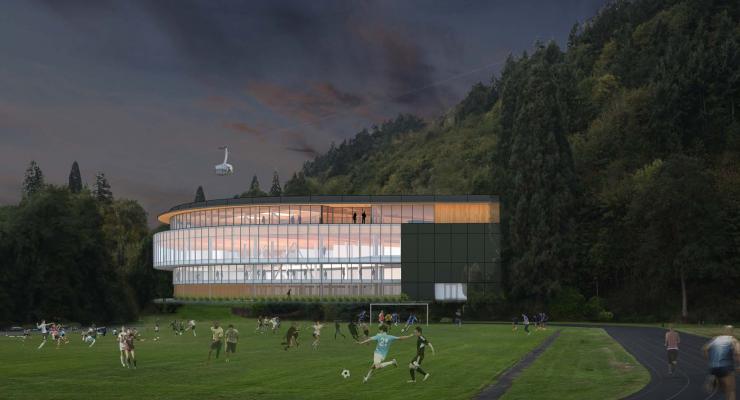 Duniway Park - YMCA Building
A revised building proposal, submitted this June, adds a third story to the building.
We continue to monitor the proposed changes to the old YMCA building on Barbur, by Duniway Park, to assure compliance with Portland's Terwilliger Parkway Corridor Plan and Design Guidelines.
The relevant question from the Terwilliger perspective is whether the higher building will intrude on any of the city's specified views from the Parkway. The revision does not appear to present a problem there, although we are continuing a discussion of whether the placement of the "green roof" portion of the roof might be moved to better permit the building to blend in with the forest background in the winter.