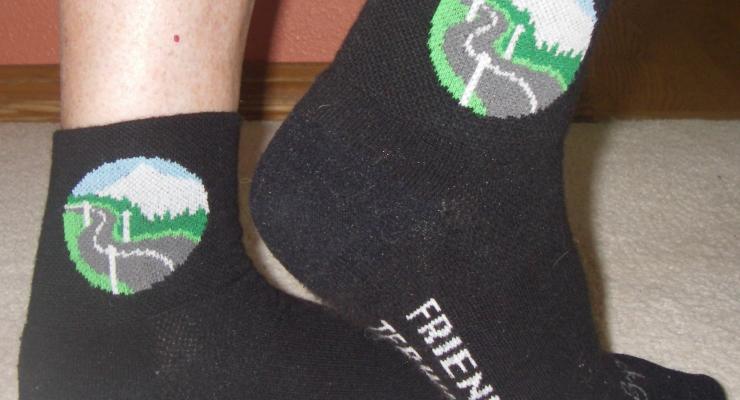 Be the first in your running club or neighborhood to wear Friends of Terwilliger socks!
Everyone needs and wears socks, right? Well now's your chance to help Friends of Terwilliger and look stylish too.

These socks will be available for the first time at the
All proceeds will go directly to Friends of Terwilliger and their advocacy work toward protecting Terwilliger Parkway for all of us. Many Terwilliger Parkway users: runners, cyclists, and walkers enjoy this beautiful green belt, but are unaware that it is a linear, city park conceived over 100 years ago, and officially opened in 1912. Come out and show some love for one of your favorite parks, cheer on the hundreds of runners competing, and grab some socks too!