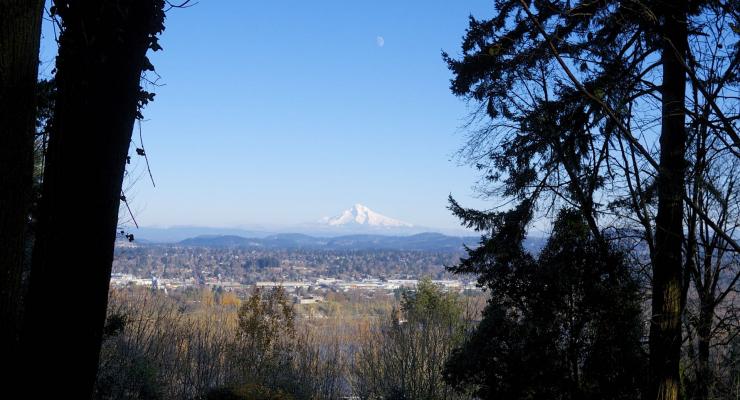 Grant Updates
Friends of Terwilliger (FOT) continues to partner in restoration grants awarded in SW Portland. As a founding member of the West Willamette Restoration Partnership (WWRP), we help define the restoration parameters to measure and areas to target for invasive plant removals, as well as coordinating and doing restoration work.
WWRP was formed in 2009 as "a community effort to rescue the forested hills of Southwest Portland from invasive plants." The WWRP area adjacent to Terwilliger Parkway includes Marquam Nature Park, Keller Woodlands, George Himes Park, and the natural areas of the OHSU property. Invasive plants recognize no ownership borders, so we're happy to be part of this larger group sharing a love of our forest in the city. WWRP leverages the combined knowledge and efforts of all partners when seeking funding for coordinated restoration. For more WWRP information, see:
> A great WWRP story map by PSU student Andrew Addessi, (click on this link, then scroll through the story)
> A list of all WWRP partners.
Here is a brief update on recent and current grants obtained with WWRP partners.
Connecting Portland's Urban Forest
This 3-year project funded by Metro's Nature in Neighborhoods program was approved in late 2015, with a goal of enhancing 85 acres in Terwilliger Parkway, Marquam Nature Park, and Keller Woodlands. The main Parkway portion consists of 25 acres of forest and mature oak habitat near the intersection with SW Campus Drive. Restoration activities include removing invasives with volunteers and with hired crews when the terrain is too steep or difficult. Last fall's storms made a particularly challenging time for restoration work, but most of the planned initial treatment of invasives was completed. See the overall project description, covered area map, and explanation of the limited use of pesticides, at the WWRP website.
Together with Homestead Neighborhood Association, we soon begin working with students from the Art + Science Initiative at Pacific NW College of Arts to design signage and learning tools, showcasing benefits of this forested habitat and explaining work in progress. Signs will be at a demonstration site at the north end of the Parkway.
Healthy Watershed Engagement
This grant, funded by West Multnomah Soil & Water Conservation District in 2015, was completed in 2016. A listening model was designed to hear neighbors' attitudes and experience restoring their property and to offer relevant resources. Opportunities ranged from simply keeping in touch with FOT and our activities to gaining Backyard Habitat certification. FOT members, along with co-applicant Friends of Marquam Nature Park for Marquam neighbors, visited over 400 homes and had one-on-one conversations with 124 owners, who all expressed interest in learning more. Most Terwilliger neighbors like living close to forested trails, viewpoint vistas and wildlife, and use the Parkway for recreation and exercise at least weekly. A shared challenge, however, was lack of time for work-intensive invasives removal, or even for learning more about ways to accomplish that goal.
Community Natural Area Stewardship
This 2-year grant, funded in 2016 by Metro's Nature in Neighborhoods program, builds on the above Watershed Engagement grant. Its total area includes 20 acres of public and private land in and near Terwilliger Parkway's George Himes Park. Recognizing the time and tools limitations mentioned by many residents during the above-described Watershed Engagement project, specific approaches and partners will be offered to neighbors interested in restoration efforts, including: conservation planning assistance, financial incentives, and volunteer work-party offerings in the immediate area. Social media will enhance personal stories and use community networks to highlight restoration benefits. In addition, 30 volunteer leaders will be trained as part of the Urban Watershed Mentor Program to engage neighbors across the project areas ongoing restoration education and efforts.
FOT will host a total of 4 restoration work parties in George Himes Park as part of this project: removing invasives, planting natives, providing input for education signs highlighting work in progress, and connecting neighbors with resources in the community.