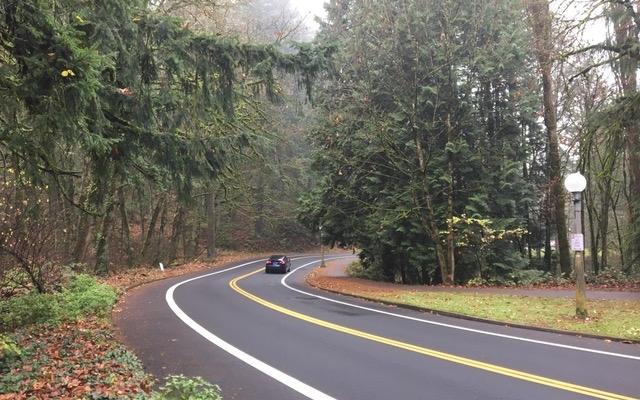 March 15, 2021: Friends of Terwilliger has successfully listed 115 acres of publicly owned parkland to the National Register of Historic Places. This includes the original parkway as designed in 1912 by the Olmsted Brothers, from Duniway Park to SW Capitol Hwy including, roadways, pathways, light poles, various parkway views and vegetation.
The nomination was first reviewed and supported by the City of Portland Historic Landmarks Commission and the Oregon State Parks Department's State Advisory Committee on Historic Preservation in October 2020. The National Parks Service's decision to list Terwilliger Parkway is an important step in raising awareness and increasing the protection of environmental and cultural resources.

"Listing establishes a heightened level of review and protection for projects in the parkway which is critical considering that OHSU and city bureaus are frequently doing work that affects park property and the roadway through it," says Anton Vetterlein, president of Friends of Terwilliger. "There is also an increased awareness and prestige that comes from listing."

Terwilliger Parkway has been lauded as an excellent place to run, walk and cycle for years, and is currently increasing in use by many local residents due to the COVID-19 pandemic. Not only will this listing be important in the context of resource protection, but it will also provide a positive outlook on Portland's natural and regional assets in the coming years.