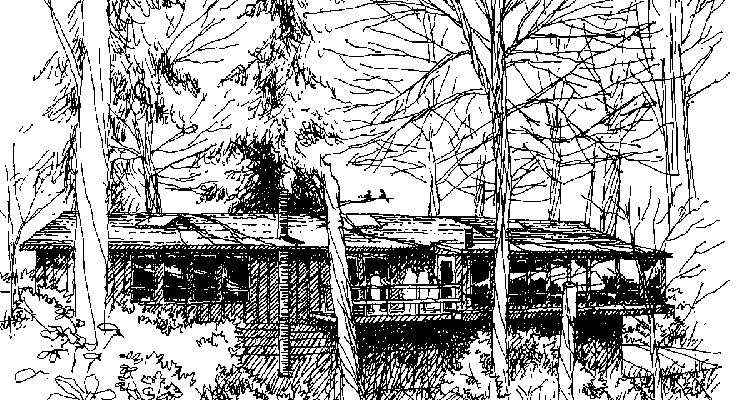 November Work Party at Norris "Foundation"
November's restoration work party brought us back to the Norris "foundation" to remove tree and ground ivy as well as blackberries. This 2-acre site was once considered by the Portland chapter of the Rhododendron Society for its test garden before locating to its current site at Crystal Springs.
Thelma and Charles Norris bequeathed the house and land to Portland Parks and Recreation, upon their deaths, in 1992. "Foundation" refers to the cement foundation, the only bit left at this 2-acre site after the house, in disrepair, was removed. The home was built in 1957 and designed to take advantage of the natural site in the Terwilliger Parkway. The Norrises purchased the site and planted their own garden, including many rhododendrons which they raised themselves at a small nursery near their home. At one time both Charles and Thelma Norris worked at OHSU: Charles a photographer and Thelma a medical transcriber. Thelma's wish was for the land to be available and used by all for activities in which its natural setting could be enjoyed. Friends of Terwilliger attempted to repair the house for its future use, but this became too costly. We're lucky to have this 1992 addition to the Parkway: protected and in the public's hands.