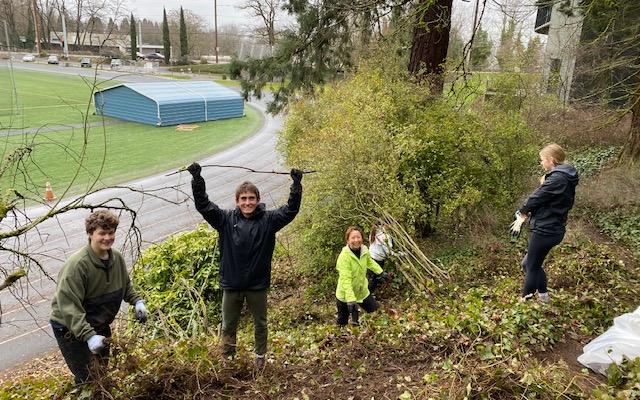 Students and Coaches Help Restore Area at Duniway Track
Students and coaches from Central Catholic High School gave a few hours of their time to help us clear some ivy near Duniway Track.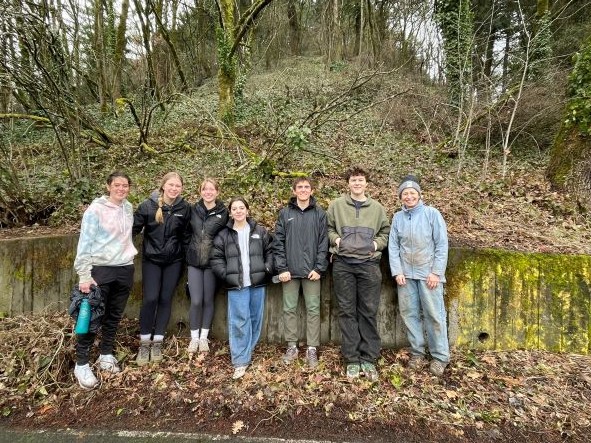 While many teams and individual athletes were enjoying the track and infield at Duniway yesterday, students and their coaches were helping us rid the area south of the track of that invasive ivy. Many of them thanked us and recognized the huge task of removing invasive plants here. We're so glad they noticed!
Friends of Terwilliger wants to thank these students for giving up a few hours of their Sunday to help clear the ivy along the slope to let our native plants spread and our native trees to grow.