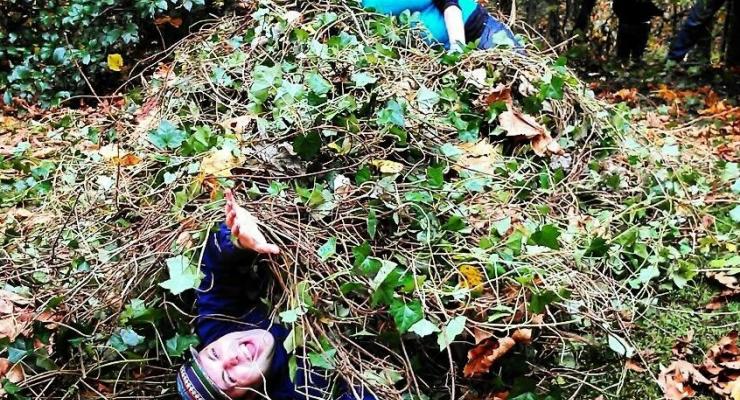 A Valuable Partnership
Twenty years ago, we began partnering with a Multnomah County program called Alternative Community Service (ACS) for on-the-ground restoration efforts in the Terwilliger Parkway natural areas.
The partnership has been a win-win for all. ACS crews provide over 400 hours of work yearly to the Parkway and thus to our community. The program provides a way for people to "payback" for misdemeanors or 'quality of life' crimes, reinstating driver's licenses or converting fines through Project Clean Slate. Participants work with non-profits and government agencies as an alternative to jail time.
We recently learned about "restorative justice," a way for victims, offenders, and the community to recognize that crime affects everyone. This provides a way to hold the offenders accountable for their actions and "repairing the harm." It can be life changing for all.
Our partnership with ACS has been a win-win for everyone. Friends of Terwilliger and Portland Parks enjoy increased community efforts removing ivy and other invasive species. We see the positive changes on the landscape and in a person, even in a single day, when we work alongside them. Many good conversations, mentoring efforts, even laughter and singing can be heard at our work parties. Terwilliger community volunteers and ACS are committed to restoration efforts and passionate about protecting the Parkway for all users.