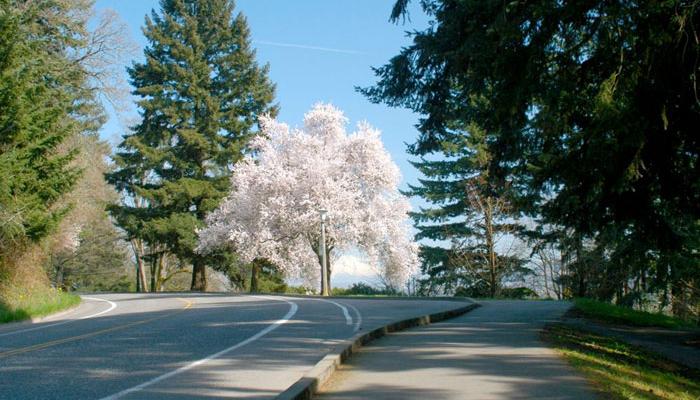 About the Friends of Terwilliger
Friends of Terwilliger is a 501-c (3) non-profit organization dedicated to protecting and enhancing the historic and scenic beauty of "Historic" Terwilliger Parkway; a tree-lined linear park in SW Portland over 100 years old.
Friends of Terwilliger (FOT) started informally about 30 years ago to oppose a proposed apartment complex adjacent to the Parkway. In time it became a 501(c)3 non-profit organization with a mission to protect the natural character and scenic beauty of the Terwilliger Parkway corridor. FOT has been instrumental in getting over 190 acres along the Parkway preserved as open space. Within the last 10 years FOT has focused more on habitat and watershed restoration along the parkway. They have been active in the West Willamette Restoration Partnership and have removed countless acres of ivy.
In 2021, along with help from Heritage Consulting, we successfully listed the Parkway on the National Register of Historic Places to help protect this linear park for the next 100 years.