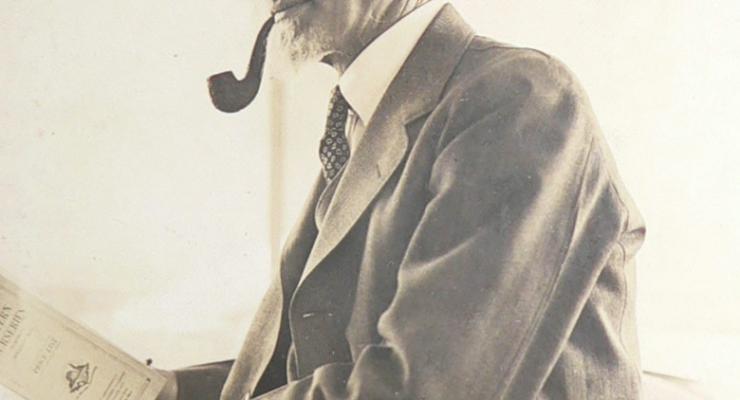 Emanual Tillman Mische
Emanuel Tillman Mische, a former employee of the Olmsted
Brothers firm was retained as Portland's park superintendent from 1908-1915.
Olmsted's plan, released in June 1904 proved to be difficult to implement. While most observers liked the plan, the city lacked the funds to carry it out immediately. Finally, in 1907, voters approved a $1 million bond issue for parks and boulevards. In the following year, the Park Board formally adopted Olmsted's report and hired a skilled park superintendent, Emanuel T Mische, who had been an employee of the Olmsted Brothers firm. Over the next six years, Mische turned Olmsted's recommendations into actual park landscapes. His initial efforts focused on the Park Blocks and Washington and Mt. Tabor parks. Mische also worked to introduce children's playgrounds to Portland's parks. This inclusion of playgrounds followed national trend favoring equipment and playing field in parks to provide physical recreation opportunities for both boys and girls. By 1910, in spite of limited financial resources whose purchasing power had been further weakened by the rapid raise in real estate prices, Mische and the Park Board managed to build three miles of Terwilliger Boulevard and to purchase land for Sellwood, Peninsula, Laurelhurst, and Mt. Tabor parks. Between 1899 and 1910, Portland had increased its park acreage from less than 200 to 567 acres. One of the early park amenities developed prior to World War I under Superintendent Mische's direction was the Wildwood Trail (1909) that connected Macleay Park and the Forestry Center, a building remaining from the Lewis and Clark Exposition grounds. In particular, Mische lavished special attention on Mt. Tabor Park, where he reforested the west slope and opened vistas toward Mount St. Helens and Mount Hood. His crews also built a shelter, bandstand, comfort station near the summit of Mt. Tabor. In 1910-12, Mische added swimming pools to Sellwood and Peninsula parks. In these years, he also planted Portland Parks Bureau's first rose gardens at Peninsula Park and Ladd's Circle. In addition, the bureau changed the name of Ladd Park to Laurelhurst Park and Williams Park officially became Mt. Tabor Park. In 1913, workers completed the Peninsula Park Recreation Building. Superintendent Mische's design for Laurelhurst Park in 1910 was a particularly fine example of his park planning abilities. The city purchased the property for a 27-acre park in 1909, just as the Ladd brothers began developing the surrounding 442-acre residential neighborhood known as Laurelhurst. John Olmsted had prepared the preliminary plans for the subdivision in 1906. As designed by Mische, the park contained six sections for distinct uses, connected by a continuous footpath system that ran throughout the park. Carefully landscaped meadows, concert and picnic areas, and a comfort station constituted the main elements of the park. The park also held over 100 different varieties of trees and shrubs, some rare and unique to Portland and the Northwest. Laurelhurst Park is a fine example of the design principles of the Olmsted Brothers firm as practiced by Mische and is broadly reflective of the City Beautiful aesthetic.
References
Guzowski, Kenneth James. Portland's Olmsted Vision, 1847-1915: A Study of the Public
Landscapes Designed By Emmanuel T. Mische in Portland, Oregon. Master's Thesis, University of Oregon, 1990.