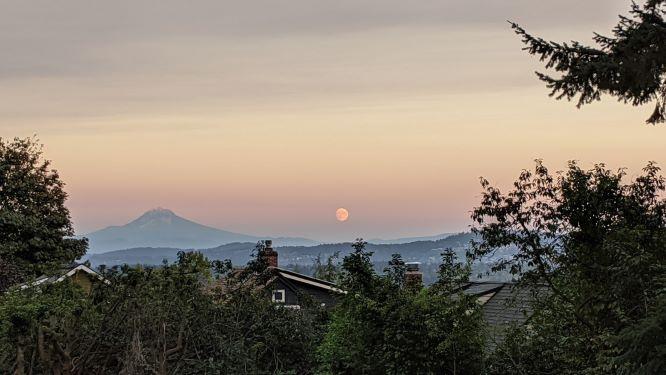 Honorable Mention Photo from Homestead Harvest Moon Photo Contest
Honorable Mention award goes to Bob Bonner for the first of two photos.

This photo was taken from the SW Hamilton St playground. Bob not only can take good photos, but it was his idea to host the photo contest in the first place. Honorable mention awards, as well as our other awards were selected by videographer and volunteer Peter DeCrescenzo.