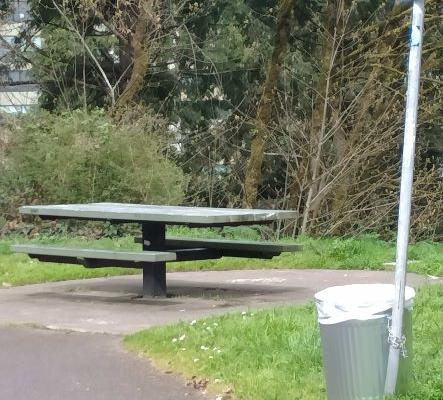 New Trash Can Welcome In Terwilliger Parkway
Look what has appeared uphill from the Lilac Garden in the Parkway!
After many years without a trash receptacle at this popular pull out area overlooking Duniway Track, Portland Parks has recently installed this trash can.
Friends of Terwilliger has championed this addition for awhile, and we look forward to seeing less trash strewn across the Parkway. Please thank a Portland Parks and Recreation employee next time you see them emptying the can. We all thank the folks that are disposing of their trash in a responsible way.