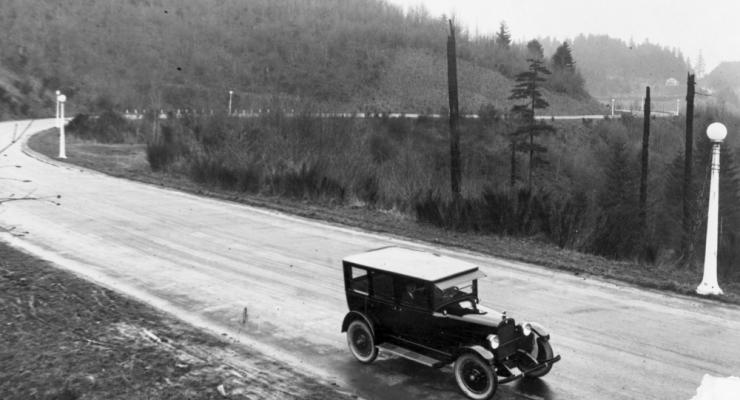 Olmsted Brothers Legacy in Portland Parks - Presentation by William J. Hawkins III
Over a hundred years ago, civic leaders of the young city of Portland hired the world-famous Olmsted Brothers landscape architecture firm to create a comprehensive park plan.
Ahead of their time in both vision and philosophy, the Olmsteds combined classical formality with naturalistic planting to design a magnificent system of parks, boulevards and playgrounds that has spanned decades of garden trends to remain vibrant and vital even today. At the heart of the Olmsted philosophy is the "park," providing an accessible, refreshing contrast to the urban crush and allowing city dwellers to savor the rest and recreation parks provide, apart from the stresses of fast-paced lives.
To learn more about the Olmsted Brothers Legacy in Portland Parks listen to the narrated slide show presented by William J. Hawkins III, architect, author, former Portland Parks Board member and Great Nephew of L.L. Hawkins (Commissioner on Portland's First Parks Board and escort to John C. Olmsted on his Talley-ho "Jupiter" to survey Portland in 1903 for the development of the 1903 Report of the Parks Board).
View the narrated slide show Olmsted Brothers in Portland at this YouTube link: https://youtu.be/8pci_baM8zU