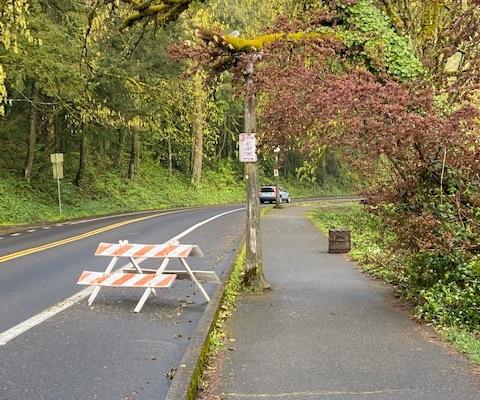 Recent Downed Trees Cause Hazards in Parkway
Recent downed trees throughout the city and Terwilliger Parkway, have caused hazardous conditions to bike lanes, sidewalks, and trails.
Monday's unexpected snow and Thursday's ice and sleet have left some of our trees uprooted or pushed over. These branches are leaning or totally blocking our bike lanes. One tree, photographed here, smashed the globe and is resting on one of our light posts. Another uprooted and is blocking one of the trails.
Please use caution as you traverse the Parkway, slow down, and be mindful of cyclists, runners, and walkers. Help us keep everyone safe by following the 25mph speed posted in the Parkway.