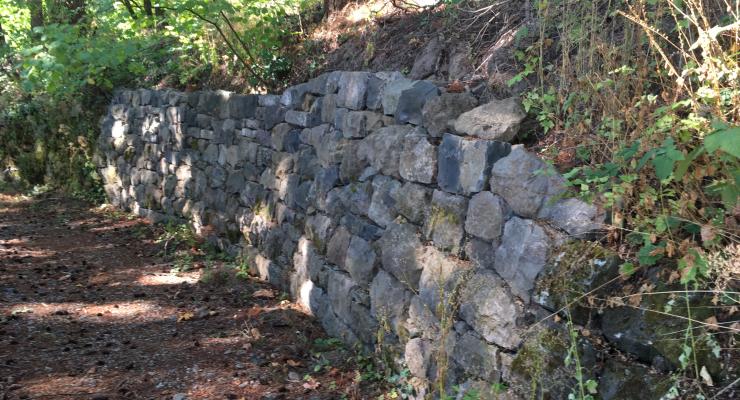 Rock Wall at Eagle Point gets a Facelift
Work has been completed on the retaining rock wall leading to Eagle Point;
part of Terwilliger Parkway. Here's a photo of the completed wall. Stay tuned for plans to celebrate here in fall 2019!
After over a hundred years in private ownership Eagle Point, with surrounding 1 acre of land, was finally added to Terwilliger Parkway and into the public's hands in 2013.
Many winters of rain and snow, and of course many decades of English ivy invasions, have contributed to the rock wall's failing. The original large boulders have come loose resulting in loss of stability and soil movement at the site. Portland Parks and Recreation located some funding and a stone mason has just completed re-stacking the original rocks, adding gravel behind for needed stability. Come by and check out the finished look!