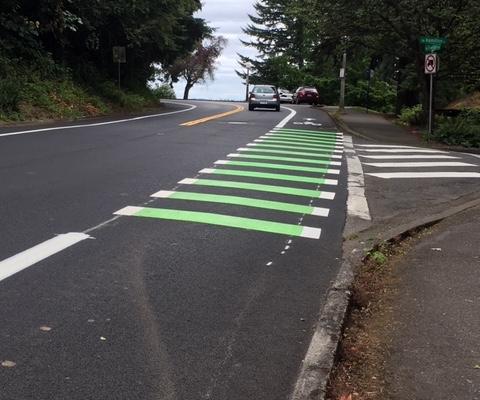 Terwilliger Blvd Paving Project Completed
We're happy to report that the recent Terwilliger Blvd. paving project has been completed. Yeah!
Check out these recent photos of the paving project in progress and upon it's completion. We're excited to note that the bike lanes have been made wider allowing for a safer experience for our cyclists. Thanks PBOT!