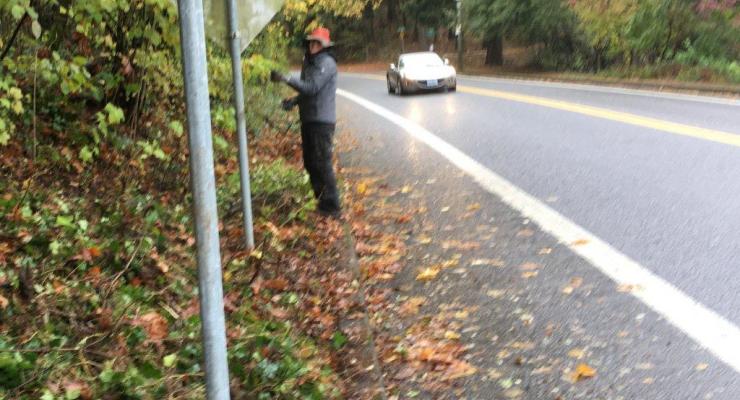 Veterans' Day Restoration Work
With a few good workers, Friends of Terwilliger was able to rid the Terwilliger Parkway of more invasive plants.
Many thanks to our Portland Veterans Medical Center representatives who showed up on Veteran's Day to help us rid the Parkway of invasive plants. Four workers labored to clear 5,000 sq feet of invasive ivy and clematis. We hope to build upon this partnership with the VA employees and host a work party every year.