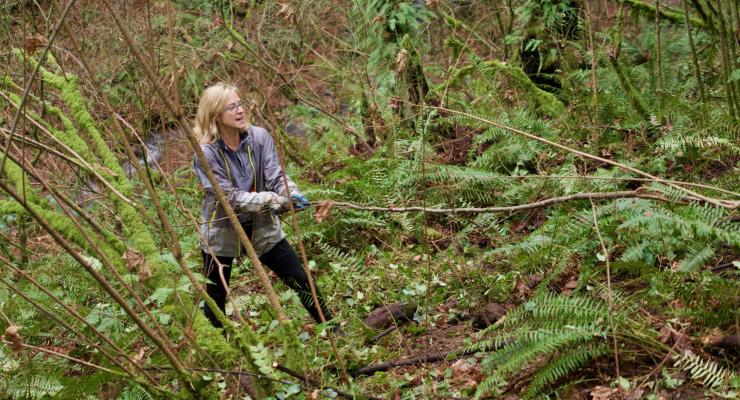 2018 Restoration Events in Terwilliger Parkway
2018 is off to a good start as we battle invasive species, particularly that darn ivy.
We've hosted 5 work parties, so far this year, with volunteers coming from all over the Portland metro area as well as from around the world!
THANK YOU!! So far this year, Friends of Terwilliger has hosted 5 work parties ridding the Terwillliger Parkway of invasive species, mainly ivy. We want to thank all of our dedicated volunteers who have come from Hillsboro and Portland area junior high and high schools; Portland State University, Lewis and Clark College, Portland Community College; area residents who have never been to the Parkway as well as neighbors and friends of the Parkway. We even had a volunteer from as far away as Europe. The award for the volunteer traveling the furthest goes to Elodie from Brussels, Belguim. Pleasure meeting and working with you!
Apparently, word travels fast when it comes to the threat invasive plant species pose to our native forests and wildlands!