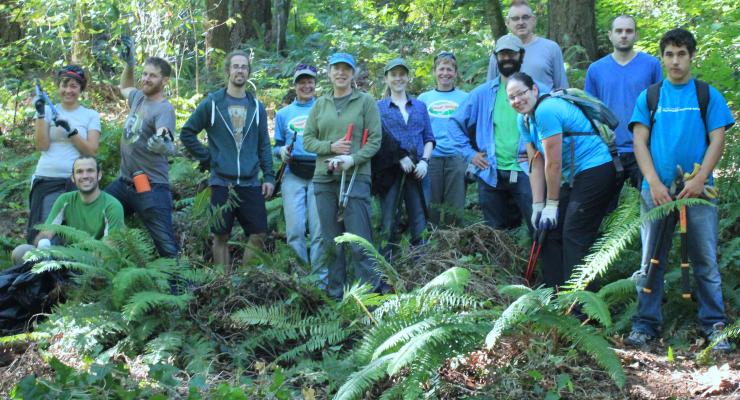 Give Local: Two Easy Ways to Support Friends of Terwilliger:
Fred Meyer Rewards and Year-end Donation on website:

Did you know that you can support Friends of Terwilliger just by shopping at Fred Meyer with your Rewards Card, clicking "Donate Now" on our website, or both?
If you are a Fred Meyer Customer, you are able to link your Fred Meyer Rewards Card to Friends of Terwilliger (FOT). Whenever you use your Rewards Card when shopping at Freddy's, you will be helping FOT earn a donation from Fred Meyer. Sounds easy, right?



Fred Meyer donates over $2.6 million each year to local schools, community organizations, and nonprofits of your choice—FOT is a non-profit eligible for such rewards. All you have to do is link your Rewards Card to FOT and scan it every time you shop at Fred Meyer. Also, be sure to update Friends of Terwilliger as your community program choice every year. If you do not have a Rewards Card, you can sign up for one at the Customer Service Desk of any Fred Meyer store.Now, that was easy!
Here's another option: Direct donations to FOT can be made through the FOT website:

http://terwilligerfriends.org
The Green "Donate Now" button links to PayPal or credit/debit card donations. (Or if you'd like, mail a check to: Friends of Terwilliger 16 SW Canby St Portland, OR 97219.) All donations to our 501 (c) 3 non-profit are tax deductible.
Thank you to

all who support FOT!