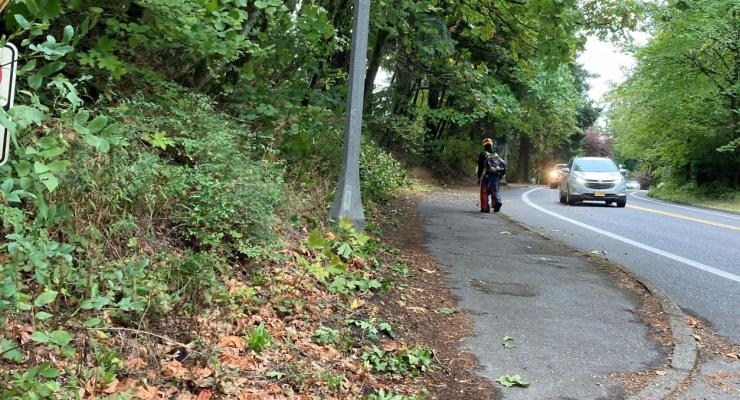 Charlie Clears the Terwilliger Parkway Pedestrian Path
Thanks, Charlie, for clearing the path so all of us walkers and runners can enjoy our safe exercise space in the Terwilliger Parkway.
When Terwilliger Parkway neighbor, volunteer, and Friends of Terwilliger board member Helen Westrook noticed a down tree blocking the pedestrian path, she immediately contacted Portland Parks and Recreation employees Maha Guillani and Charlie Nappi. Within a few hours Charlie, seen here with the blower, had the down tree out of the way.
Thanks Charlie!!