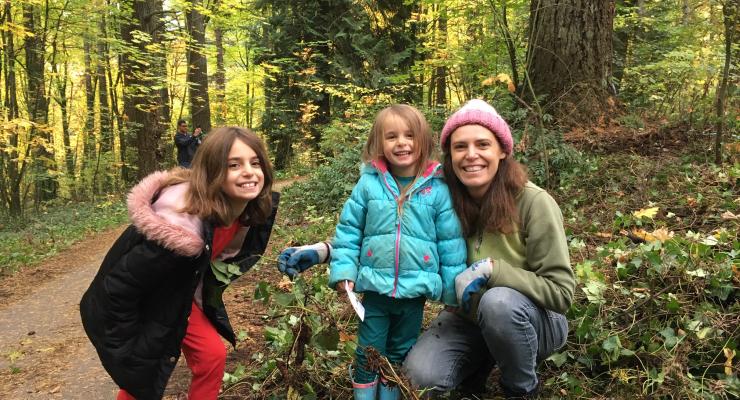 Fall Restoration Efforts in Full Swing
Thanks go out to all of you hearty volunteers who made the most of our calm fall weather to rid Terwilliger Parkway of those nasty invasive plants.
We couldn't have done it without you! Individuals and groups alike came out in full force to show the ivy, blackberries, and clematis that "we're tougher than you!" Whether it was our usual monthly restoration work party or at our October 26th No Ivy Day, volunteers showed some love for one of their favorite parks: Terwilliger Parkway. Shout outs go to: GSI Water Solutions, Playworks, University of Portland, Portland State University, Roosevelt High School, and all of our individual and regular volunteers!