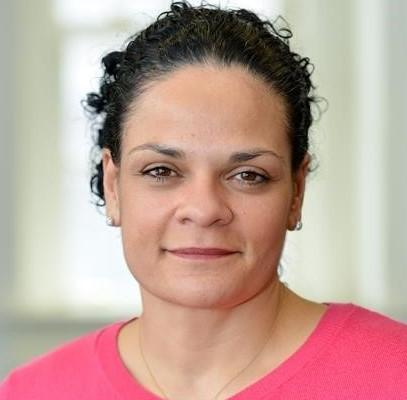 Friends of Terwilliger Greets Director Adena Long
Friends of Terwilliger (FOT) Board Members met with the new Portland Parks and Recreation (PP&R) Director Adena Long and PP&R City Nature Manager, Rachel Felice recently. The goals for the meeting were to provide Director Long with information about FOT and its mission of protecting and advocating for Terwilliger Parkway, to describe the challenges FOT sees for the Parkway today, and to review the partnerships FOT has established with PP&R over the past 30 years.
See: "A Partnership Since 1985" below to view or download presentation.

To date FOT has helped to protect over 170 acres from development. FOT has contributed over 2,000 volunteer hours yearly since 1994, resulting in restoration and clearance of over 16 acres along the parkway and freeing over 3800 parkway trees from ivy and other invasive plant species.
Director Long is a long-time public servant with over 20 years of experience, with the New York City Department of Parks & Recreation, and brings with her deep operational experience and a record of collaborative and innovative leadership. Her appointment followed an extensive national recruitment that engaged Parks bureau employees, Parks Board members, friends groups and partner organizations, community members, and City colleagues. A native New Yorker, Director Long began her NYC Parks career as a seasonal Urban Park Ranger in 1997. She steadily moved up the ranks, and in 2010 became the first woman, and youngest-ever, to serve as Parks Borough Commissioner for Staten Island. In 2018, she was recognized as manager of the year for New York City Parks. She has served as Deputy Commissioner for Urban Park Service and Public Programs from 2016 to 2019.
Articles available for download: