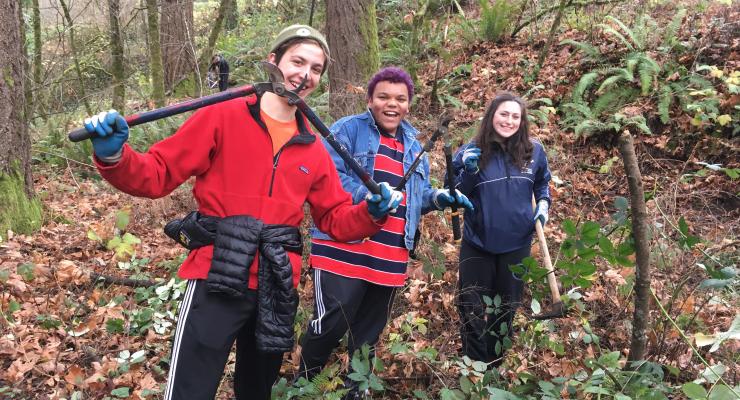 Last Work Party of 2018
WOW, another year of amazing Terwilliger Parkway restoration comes to an end. December 15th was our last work party of the year. Mark your calendars for a productive 2019!!
Twenty-five tough, tenacious, and fun-loving volunteers braved some cool temperatures to help rid Terwilliger Parkway of the nastiest of invasive plants: Himalayan blackberry. This meant digging the roots out with shovels. Thanks go to the Riverdale High School honor society members, Wilson High School key club members, and many community volunteers who put in the "sweat" equity to get the job done. Did we tell you they're smart too?