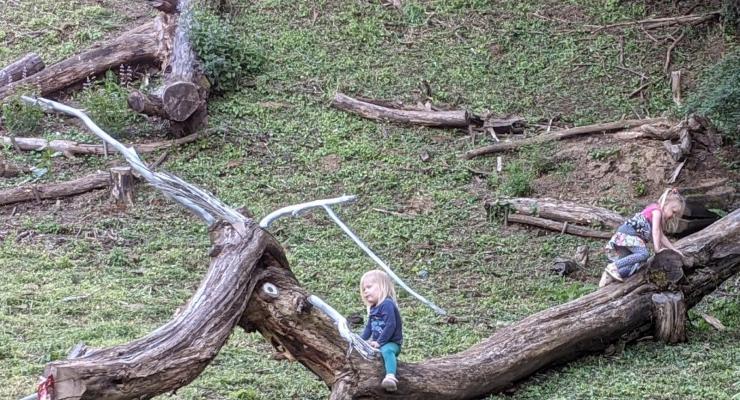 Neighborhood children delight in their Terwilliger Dragon.
Friends of Terwilliger spearheaded work with PGE to cut down a number of large "invasive" black locust trees in the Bancroft Right-Of-Way (ROW). These trees were threatening the main power lines coming up Bancroft St. PGE was told to leave them in place on the ground for Urban Forestry to handle.
Volunteers cut up smaller downed trunks with hand saws and placed them to help stabilize plantings on the steep upper slopes. However since this downed tree trunk was too big for volunteers to move we made it into a dragon to greet visitors to the Marquam Hill medical centers and others that pass by.
And for the neighbor children who delight in their Terwilliger-created dragon.
Now, the Bancroft R-O-W and adjacent narrow strip of parkland offer some of the best year around views of east Portland, the Willamette Valley, and Mt Hood.
Thanks to Chris Wearn for the photos.