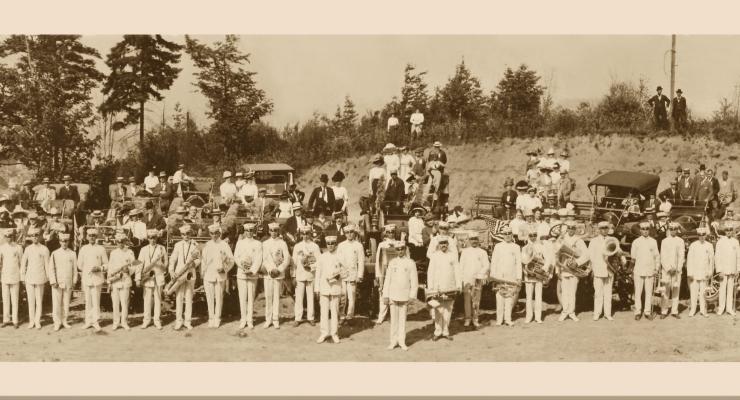 Partnership: Don't Go It Alone
You've probably been hearing the term partnership more often lately. Especially here in Portland where collaborative spirit runs deep. Partnership is defined as an association of persons for business, companionship, or an alliance of persons for a common enterprise. Friends of Terwilliger (FOT) has been in existence over 30 years and find ourselves in the company of many like-minded and similarly focused organizations. Here's the story of one of them.
One of our first partnerships was with Portland Parks and Recreation(PP&R) www.portlandoregon.gov/parks Since Terwilliger Parkway is a linear park and part of Portland's park system, we are committed to a common goal of protecting and enhancing the Parkway for all users. That means support from them for our monthly volunteer restoration work parties, outreach events, targeted land acquisitions, and commitment from PP&R staff for protection of our natural area. They maintain the developed parks within the Parkway such as Duniway Park, the playground at SW Hamilton St, the Lilac Garden (also working with Portland Garden Club volunteers here), as well as the areas in front of Casey Eye Institute and Chart House. All part of the Terwilliger Parkway. There's even a few buildings they maintain such as the toilets at Duniway track and SW Hamilton St and SW Terwilliger. In 2009, FOT was the first "friends" group to sign a stewardship agreement with PP&R. Its purpose is to help us focus our volunteer efforts for the best results and targeting certain areas within the Parkway. It's good to have a plan!
One of the most beneficial aspect of our partnerships is the success we've received from grant proposals and grant funding. We're currently proceeding with two Metro "Nature in Neighborhood" grants received over the past 2 years. The grants have allowed us to target funding for the most cost-effective treatments of invasive plants, outreach to neighbors and Parkway users, and interpretive signs that will explain our short-term and long-term goals to the community.