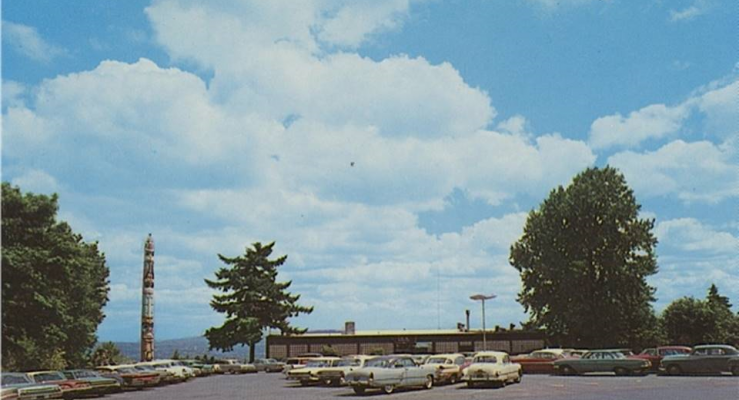 Historic Pumpkin Pie Recipe and Hillvilla's Past
Hillvilla, where the Chart House restaurant is now located on Terwilliger Blvd, was most famous for its pumpkin pie and owner Ed Palaske's special recipe. When restaurateur and baker Eddie Palaske died, the recipe was posted in the Oregonian in his obituary. The special seasoning for this pie is different, but makes the best pumpkin pie many have ever eaten and has become a tradition in many Portland homes for the holidays.
It is sure to get rave reviews!
Restaurateur Ed Palaske and real estate investor Frank Battaglia purchased the Hillvilla restaurant and associated property along the Terwilliger Parkway in 1954 followed by a $250,000 remodel which almost completely replaced the building. Opening on Easter Sunday in 1955, Palaske's
Hillvilla improvements included a full-length porch off the main level, and the Inspiration Room with its bar facing windows to the east unobstructed by the
presence of a bartender. By that fall Palaske was serving ten thousand patrons a week.
In 1959 Ed Palaske commissioned Chief Lelooska to carve the fifty-foot totem pole adjacent to the restaurant that remains today. Thinking it was time to retire at age 67, Palaske sold the Hillvilla restaurant the Chart House restaurant chain in 1980.
Articles available for download: