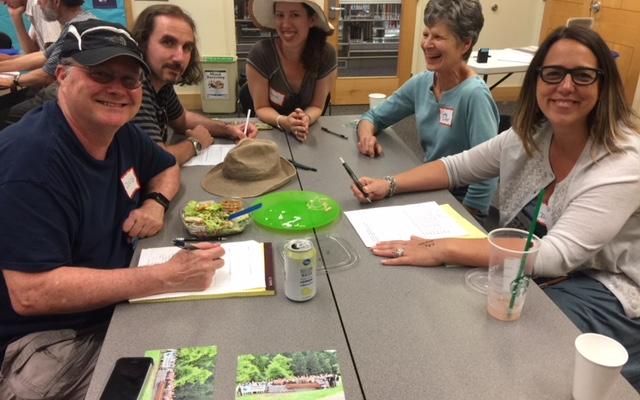 Social Media Brainstorm Event
In our last newsletter, we announced receiving a Portland Parks Foundation grant to conduct a targeted social media campaign. The object of our campaign: to engage a new, younger, generation of volunteers to help preserve Terwilliger Parkway for the future. Looking to get the word out about Terwilliger Parkway, we hope to target audiences of younger adults.
An outreach event, August 1st, was held for this project. A varied and enthusiastic group convened at the Hillsdale Library and brainstormed about how we could expand our volunteer base and reach. Facilitated by the Samara group, our social media consultant, folks worked to identify for our target audiences, key messages, communications strategies and possible project results. We look forward to having the Samara Group's report, helping us to hone our message and recruit new volunteers advocating for Terwilliger Parkway!