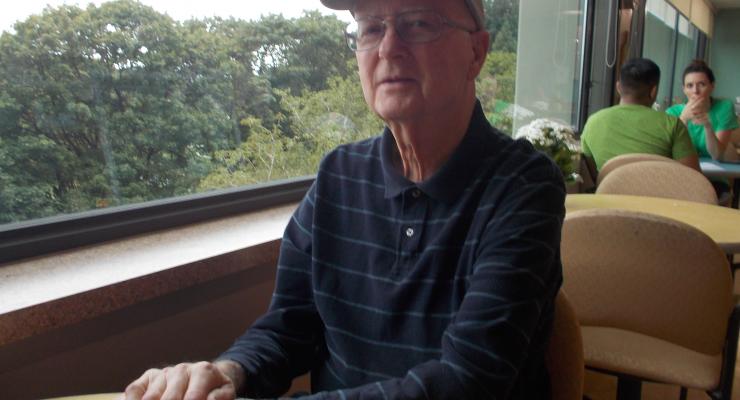 Volunteer Spotlight: Larry McLaughlin
Ask Larry McLaughlin why he volunteers in Terwilliger Parkway, and he'll say he just likes to feel he's accomplished something worthwhile.
A long-time resident of Hillsdale ("so our children could walk to school"),Larry has volunteered in many places since his early years in eastern Oregonand graduation from the second class of the original downtown campus of Portland State. He coached the first youth soccer team in Hillsdale, volunteered on his Neighborhood Emergency Team, and led hikes for the Lake Oswego Department of Parks and Recreation. His fellow hikers got him into, as he put it, looking after parks. He has volunteered by ridding parks such as the Hoyt Arboretum and Tryon Creek State Park of ivy, blackberries, and weeds. Remembering his early work in Tryon Creek, Larry says, "that park, at that time, needed a lot of help."
When he moved to Terwilliger Plaza with his wife Sally in 2010, Larry naturally got to work on the park right across Terwilliger Boulevard from his new home, aka: Terwilliger Parkway. (See photo where he and Sally helped hold the Terwilliger banner at the 2012 north Gateway dedication.) He connected with Friends of Terwilliger and says he enjoys working with a variety of people in the area. He further reports he has "pretty much" gotten rid of all the weeds around the Lilac Garden portion of the Parkway, including removing hundreds of
bunches of Herb Robert (known to some as "stinky Bob." Finally, Larry declares, that when it comes to pulling ivy and blackberries, "Every little bit counts."
Friends of Terwilliger say: Thank you Larry!!